Solution for Adventure Escape Midnight Carnival Mannequins Doll Puzzle Walkthrough – how to solve the mannequins pose and doll puzzle on chapter 3 ? follow the guide below to see the logic and pass it easily if you stuck on this puzzle !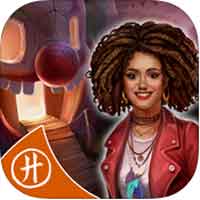 Room Escape game answer Adventure Escape: Midnight Carnival Mystery Story by Haiku Games
adventure escape midnight carnival mannequin dolls walkthrough
the mannequins on mirror, that means you need to match the pose in the opposite direction
here's the answers :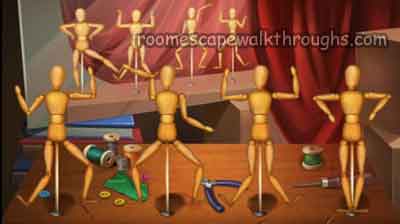 make sure you have the same joint angle direction 100% match and don't miss any spot
you should get the diamond ring when you're done it correctly
find all the doll's part :
body : behind jack on the shelf
head : use diamond ring to cut the glass
2 hands : on the next room – top shelf and inside box
put the doll + paper clue on table and follow the clue :
Child of fire,
who be holds the earth,
she runs, garbed in violet,
wild and free.
fire = red hair
earth = brown eyes
violet = dress
zebra = ribbon
you will get a moon key when you're done !
video guide adventure escape midnight carnival mannequins doll puzzle solution :