Solution of Can You Escape The 100 Room 5 Level 46 Walkthrough – Find out how to solve the puzzle logic clue on each room level ! If you love puzzle games, you will not miss such a wonderful challenge. 50 rooms, 50 challenge, waiting for you to escape!!!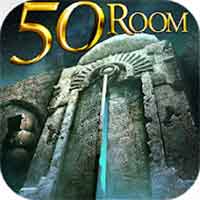 Room Escape game answer Can you escape the 100 room V by HKAppBond
video guide can you escape the 100 room 5 level 46 cheats :

step by step solution of Can You Escape The 100 Room V Level 46 Walkthrough :
get a number 3 on top left
pick up human button from box on floor
look on left box for a ball
get a bird shape on right
look on right table for monkey button
put all buttons on middle and reorder them to open door
go inside and place the bird to the shelf and match the location
obtain a square button + gear button
get a valve on right table and place ball on the t-rex eye
go back and connect valve on top left
tap it for paper clue
go back inside and look on left safe box
put the number 3 and enter the code : 26384
obtain a button knob
back to right t-rex and use the knob on it to get another gear button
place both gears on right box outside
pick up all items inside
use key to open cabinet on bottom right
get the tube and connect it to the microscope outside
obtain another button and put it on the left table
get a bottle
back to lab and look on middle table for square button
place both square buttons on left then play the puzzle
get a jaw skull part
back to the floor on box and place the skull
get the tool inside and use it to open left box for paper clue
back to the lab and place the paper on middle
follow the instruction
bottle + flowers into bowl
crush it for powder then place it on left for tablet
give the man tablet for key and use it to open the door
Classic Escape Game "Can you Escape the 100 room V" is here ! It is a classic puzzle game , If you like the challenge must not miss it!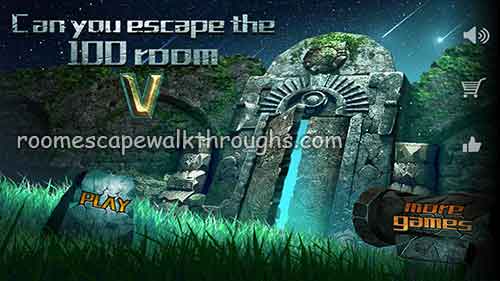 proceed to can you escape the 100 room 5 level 2 or back to complete solution of can you escape the 100 room v full walkthrough list