Solution of Can You Escape The 100 Room 5 Level 50 Walkthrough – Find out how to solve the puzzle logic clue on each room level ! If you love puzzle games, you will not miss such a wonderful challenge. 50 rooms, 50 challenge, waiting for you to escape!!!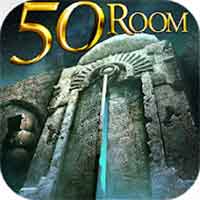 Room Escape game answer Can you escape the 100 room V by HKAppBond
video guide can you escape the 100 room 5 level 50 cheats :

step by step solution of Can You Escape The 100 Room V Level 50 Walkthrough :
get the 1st wood on left
look on left box and play the puzzle game
obtain a key
get 2nd wood on left and use key to open the door
pick up hammer + pliers inside
look on middle wall and use pliers to remove nails + 3rd wood
place nails on right then use hammer to the nails
fix the ladder on middle by adding woods + nails + hammer
place the ladder to the hole and go down
look on right stairs and get the compass
tap right door for cup
go back up and use cup on the right water pipe
back to right door and give the man water cup for cheese
put the cheese on right stairs to get coin
go back up and use the coin on middle wall
obtain a pickaxe
go down and use pickaxe to dig on right wall for oil can
use pickaxe on middle floor and get the stone
go back up and place the stone on middle floor
get a handle and connect it on left barrel
use oil can on the barrel
go down and use oil can on right chain
open the sack for bread
give the bread to man on left door
play the puzzle game and get a ring
put the ring on middle box for coin
place the coin on right skeleton necklace for paper
go back up and place the compass on the table
change the arrows direction like the clue
obtain a necklace
go down and put necklace on middle box
play the puzzle and escape
Classic Escape Game "Can you Escape the 100 room V" is here ! It is a classic puzzle game , If you like the challenge must not miss it!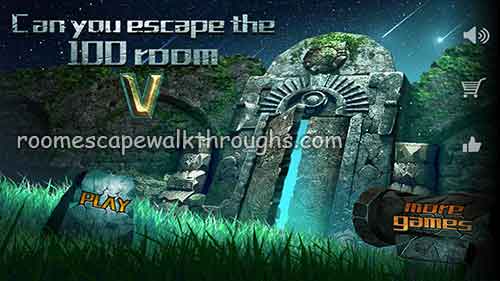 proceed to can you escape the 100 room 5 level 2 or back to complete solution of can you escape the 100 room v full walkthrough list