Guide for Can You Survive Walkthrough – choose between vr mode or normal mode to play this escape game ! an authentic room escape with genuine vr experience and fresh puzzles + exciting story ! Collect and combine items, solve puzzles and crack codes to escape this filthy toilet!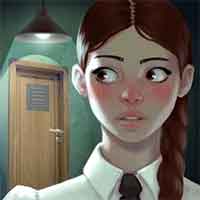 прохождение Can You Survive – VR and Normal Mode by Goblin LLC on iphone and android
video solution of can you survive level 1 :

All level of can you survive solutions :
can you survive level 1 walkthrough
can you survive level 2 walkthrough
Can You Survive Cheats
take sponge and stick on the sink
connect the picture tile on the washbin to find the symbol
pick up tape from the brush on right corner
climb on top of the box to reach light bulb and use the tape on the wire
use stick to reach toilet paper on the window
place the toilet paper next to the toilet
now change the symbol like the clue from wall to get number : 12
use sponge to clean the black dirt on wall to reveal 84
open the trash can to get key
use the code 1284 to open the locker on the corner
take the plunger and use key to open box for screwdriver
open the toilet tank using screwdriver and take the valve
connect the valve on left pipe
use plunger to get key from toilet
use key to open the door and open the next door
it's locked, now go back and finish the game
In this VR room escape game your goal is to find the answer to the question – Can You Survive?