Guide for Dooors Apex Walkthrough Cheats, Solutions – Play the 6th chapter in the "DOOORS" series with 360 degree panoramas just like "DOOORS ZERO". Solve the puzzle logic to open the doors and complete all the stage using items, or making full use of smartphone gestures such as shaking or tilting the device!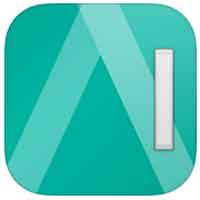 DOOORS A – room escape game by 58WORKS on iphone / android device
Dooors Apex Level 1 Walkthrough
tap all door open, when the red bars turned green you can open the main door

Dooors Apex Level 2 Walkthrough
get the pipe from right bars then use it to reach the key
use key to open the door

Dooors Apex Level 3 Walkthrough
tilt your phone to left and right to make the wrecking ball hit 2 buttons on ceiling

Dooors Apex Level 4 Walkthrough
tap the switch right side to the door, now look at the circles
there are green dots, now you need to use it as direction for the button :
down right – up left – up right – left

Dooors Apex Level 5 Walkthrough
look at the bird shape on wall, you need to count how many line on ecach direction :
upper left = 1
upper right = 3
lower left = 4
lower right = 5
go to left and change the dice number like the clue :
1 3
4 5
take the wrench and use it to remove 2 bolts on door plank
get the plank and open door

Solve the hidden mysteries to open the doors and break out of the mysterious rooms.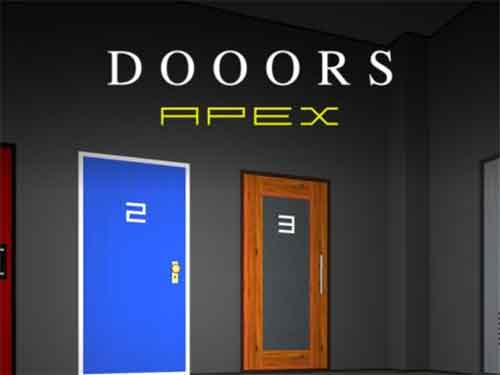 all stage of dooors a cheats :
Dooors Apex Level 1 2 3 4 5 Walkthrough
Dooors Apex Level 6 7 8 9 10 Walkthrough
Dooors Apex Level 11 12 13 14 15 Walkthrough
Dooors Apex Level 16 17 18 19 20 Walkthrough
Dooors Apex Level 21 22 23 24 25 Walkthrough
Dooors Apex Level 26 27 28 29 30 Walkthrough
Dooors Apex Level 31 32 33 34 35 Walkthrough
Dooors Apex Level 36 37 38 39 40 Walkthrough
Dooors Apex Bonus Stage :
Dooors Apex Bonus Stage Level 1 2 3 4 5 Walkthrough