Solution for Escape the Prison 2 Revenge Level 2 Walkthrough to guide you how to pass each prison room and solve the puzzle challenge ! find items to break the code and reach new door stage..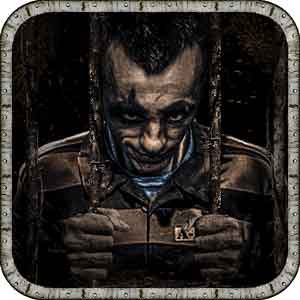 Escape the Prison 2 – Revenge! by lcmobileapp on android and iphone device
how to play escape the prison room :
the goal of this game is to get out of the room by solving different puzzles. You can tilt, drag, shake and touch your device to find hidden items and codes !
Escape the Prison 2 Revenge Nivel 2 Video Cheats Guide :

escape the prison 2 revenge niveau 2 solution :
don't tap the police or you'll be dead 😛
tap the left bookshelf and shake your phone to reveal the hidden code of o and v
tap the right panel box on left wall and press :
o v o v o v
get a paper inside then move to the right and match it with the finger prints
tap the right safe box and move the pointer to these numbers :
9 – 8 – 4 – 7
get a jail bar inside
look at the bottom right wall for vent where you can see a lot of bars
move the top left bars down and place the jail bar from inventory
now you need to make the broken bars vertically meet each other so you have a gap hole to escape
In this all new sequel, try to break out not only from your jail room, but out of the penitentiary. Solve the mini puzzles and discover the hidden objects to use them to open the room and go to the next level. Back to escape the prison 2 revenge list