Cheats for Escape The Tomb of The Past Walkthrough solution guide how to solve all the challenging puzzle niveau with Egypt Escape : past secrets theme ! The Escape Pharaom goal is to open each door solving different puzzles, you'll find objects which will help you open new puzzles until you open the exit door.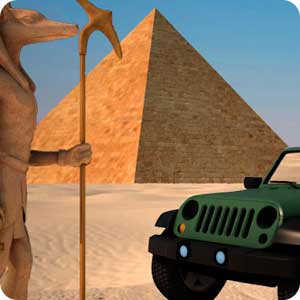 Escape: The Tomb of the Past by mannyappsny on android
How to play :
You can tap the pharaoh head button on the bottom right to see the clue from the past, but you can't get any items from past. Find the hint on past and back to the future to pick up the items.
There are some trap, animal, time on each stage that will kill you.. so you must find the items to remove them.
All Level of Escape Pharaom Solutions :
escape the tomb of the past level 1 walkthrough
escape the tomb of the past level 2 walkthrough
escape the tomb of the past level 3 walkthrough
escape the tomb of the past level 4 walkthrough
escape the tomb of the past level 5 walkthrough
Step by step video cheats guide how to pass Escape: The Tomb of The Past Level 1 :

Escape The Tomb of The Past Level 1 Walkthrough
tap the pharaoh button to see the lights on past, tap the button again and look on the left mirror.. click it to light the room
find 3 square : (you need to press the pharaoh button to see them 1st)
1. on left barrel
2. on left box
3. get the clamp on right side and use it to move the scorpion on right corner, then get the square
tap the right wall and place the square piece on the correct slider :
bug – cross – eye
get the handle on floor, go to the door and connect the right handle
tap both left and right handle repeatedly until the door open
Incoming search terms:
как пройти игру Escape The Tomb of the Past 2 левел
escape the tomb of the past