Guide for Mika's Treasure 2 Walkthrough – if you think mika is low, that's right he is low 😀 seriously, this is a story of saving the world ! Explore various level like Mysterious Anthropophagi, Outer Space, Submarine Remains, Lairs Of Pirates and be careful ! some levels contain enemies, so do not let them find you !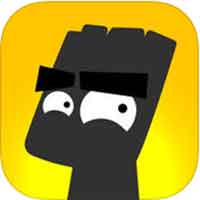 Mika's Treasure 2 Game by Rinzz Co. Ltd. on iphone and android
Mika's Treasure 2 Cheats
the pirate got mika's map and you must take it back !
tap the washing liquid on table, click the prop to activate
now click the bucket to combine it with the laundry detergent
before open the door, let'smake a trap to get rid of the pirate.
now click the bucket to kick it down
the floor is slippery, now let's open the door and give the pirate a surprise !
there are 2 drunken pirates upstairs, go up like this would be found.
click pirate clothes to wear so you can deceive the pirates
go up using the ladder
tap on the captain's door and click the cabinet to hide.
open the treasure box to get the treasure map
it's time to flee from the ship, click on the ladder
be careful, don't let the pirate find you ! master the opportunity to go upstairs
use the runner to put down the lifeboat, then leave the ship to find the treasure !
step by step mika's treasure 2 video guide

The most funny puzzle game in the history, take Mika to find the lost treasure out (conveniently save the world)! Mysterious primitive tribe, prehistoric ruins of the sea floor, unprecedented crisis from space, you will not only walk in the real world, your adventure will be found In the past, present, and future!