Guide for 100 Doors Remake Walkthrough how to solve the remake of famous android puzzle game 100 doors with new graphics, puzzles and gameplay. Find the items and codes to solve the door puzzle and escape to the next room !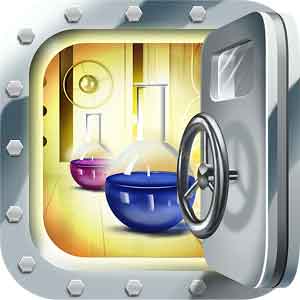 100 Doors Escape by MPI Games on android & iphone
a scientist girl will guide you with the game :
Hey! I'm so glad to see you ! i am very much in need of your help. The professor was able to get the device operational ! What device ? The teleportation device !
The power to move people across vast distances instantaneously ! But something has gone wrong, and he has disappeared. Please help find him !
We have you follow in the footsteps of the professor, but the path is not easy. In each room you will have to solve a puzzle ! Do not worry though, i'll tell you everything you need to know. Lets go !
100 doors return room 1 – 10 solutions :
100 doors remake level 1 walkthrough
to enter the first room, simply click on the left button and press next room, which will allow you to continue on !
100 doors remake level 2 walkthrough
hint on left picture is to tap on the right picture frame
get the key and select it from your inventory
tap the door to open and continue
100 doors remake level 3 walkthrough
pick 2 of egg shells which fit together :
left : 1st
right : 2nd
100 doors remake level 4 walkthrough
get the torch and use it on the fire wood in the cart
now tilt your phone to the middle and make it stay so the thermo-lock meter will rise to the right
100 doors remake level 5 walkthrough
get the fish, swipe door to the left
select the fish and give it to the bear
100 doors remake level 6 walkthrough
drag both red and blue bottle up
100 doors remake level 7 walkthrough
shake your phone to make the cart drop down
get the stone on floor and use it to the red iron on right
100 doors remake level 8 walkthrough
tap both lever down so the door open
100 doors remake level 9 walkthrough
follow the rainbow color from top to bottom, tap these square colors :
purple – blue – yellow – orange – red
100 doors remake level 10 walkthrough
get the stone and use it on the right glass
take the glass and cut the wires with axe to reveal clue on floor
tap these buttons :
left – right 2x – left 2x – right – left – right
100 doors escape remake video answers niveau 1 – 10 solutions :

Incoming search terms:
100 doors remake level 47
100 doors remak
100 door remake
escape 100 doors walkthrough
solution 100 doors remake
guia de 100 doors remake
100 room emake
escape 100 doors level 8
100 doors remake 71
100 дверей remake