Solution for World Escape Level 11 Walkthrough – Have a tour around the world to collect and combine items around the room so you can solve puzzle and codes to escape the room and reach new niveau !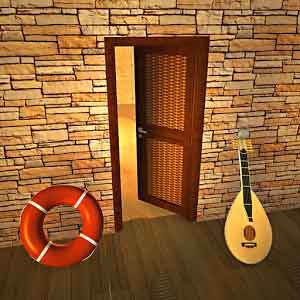 World Escape by Mobigrow / Tedven LLC / Mobest Media on on iphone / android device
world escape stage 11 solution
tap the table and get a tissue
click the noodle bowl and use the tissue to clean the red stain to reveal number : 2803
press the right cabinet drawer and enter the code to the bottom drawer to get a TV remote
Take a tissue on the table. Lift the bowl on the table and clean the red sauce with the tissue to get the number 2803.
tap the left sofa and get a battery under the red pillow, also tap the left back seat to get a stick
tap the plant on the left corner and get another battery
put both batteries into the remote
turn on the TV using remote for a color hint : yellow white blue red
look at the right shelf and tap the red box to enter the correct color
get a swiss army knife inside, change it to the knife
use the knife to open the cupboard on right wall for a stick hook
open the cabinet on the right side, use the stick to reach the green bottle
change the knife into corkscrew and open the bottle
use the bottle on the teacup on table and get the red key to open the door
world escape nivel 11 video cheats guide :

Incoming search terms:
world escape level 11
world escape stage 11
hollywood escape level 11
world escape 11
escape level 11
world escape game walkthrough
room escape terror level11