Question for 94% A Disposable Product Answers with 2 others walkthrough of an animal that climbs trees and picture watering plant ! if you already use the joker hints then just find the 1st letter or count the words solution on the word list below and you can complete 94 percent of the given answers !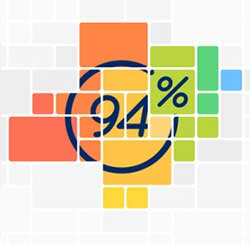 94% A disposable product
21% Tissue
18% Diaper
17% Toilet paper
10% Paper plate
10% Razor
9% Napkin
9% Paper towel
94% An animal that climbs trees
32% Monkey
21% Bear
15% Squirrel
15% Cat
8% Sloth
3% Snake
94% Watering Plant Picture
35% Water
31% Plant
10% Grow
10% Garden
8% Soil
type in the words of you question and get stars when you complete each level ! challenges your brain and knowledge with this one of the best trivia puzzle : 94% game by Scimob, if you can't figure out the solutions then find all of them in 94 percent game answers list !