Question for 94% A Movie That Makes People Cry Answers with 2 others walkthrough of jobs that require a very early morning start and picture of girl with puppets horse pig ! if you already use the joker hints then just find the 1st letter or count the words solution on the word list below and you can complete 94 percent of the given answers !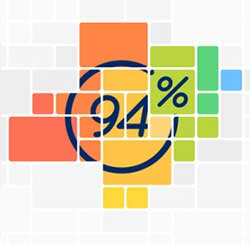 94% A movie that makes people cry
2% Bambi
3% The Lion King
11% The Fault in Our Stars
12% Marley and Me
28% The Notebook
38% Titanic
94% Jobs that require a very early morning start
5% Farmer
5% Pilot
10% Nurse
10% Bus driver
11% Police officer
11% Baker
17% Doctor
25% Teacher
94% Girl with puppets picture
7% Horse
8% Pig
20% Pink
28% Girl
31% Puppet
type in the words of you question and get stars when you complete each level ! challenges your brain and knowledge with this one of the best trivia puzzle : 94% game by Scimob, if you can't figure out the solutions then find all of them in 94 percent game answers list !