Question for 94% Something A Parent Can Borrow From A Child Answers with 2 others walkthrough of it's impossible and school test picture ! if you already use the joker hints then just find the 1st letter or count the words solution on the word list below and you can complete 94 percent of the given answers !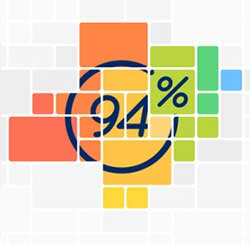 94% Something a parent can borrow from a child
MONEY
PENCIL
CLOTHES
PHONE
COMPUTER
SHOES
BOOK
94% It's impossible
FLYING
NOTHING
IMMORTALITY
TIME TRAVEL
INVISIBILITY
LICK YOUR ELBOW
TELEPORTATION
94% Student Test Picture
TEST
SCHOOL
PEN
WRITE
STUDENT
type in the words of you question and get stars when you complete each level ! challenges your brain and knowledge with this one of the best trivia puzzle : 94% game by Scimob, if you can't figure out the solutions then find all of them in 94 percent game answers list !