Question for 94% Something You Pay Someone To Do At Your Home When You Travel Answers with 2 others walkthrough of something teachers give students and baby with crochet hat on cottons picture ! if you already use the joker hints then just find the 1st letter or count the words solution on the word list below and you can complete 94 percent of the given answers !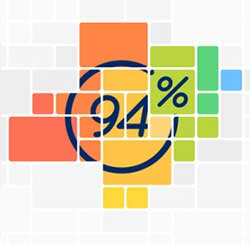 94% Something you pay someone to do at your home when you travel
36% Pet sit
20% Clean
19% Water plants
9% Get mail
6% Babysit
4% Mow lawn
94% Something teachers give students
31% Homework
19% Grade
17% Test
9% Pencil
7% Knowledge
6% Detention
5% Book
94% Baby with crochet hat picture
41% Baby
20% Hat
15% Happy
10% Cute
8% Fluff
type in the words of you question and get stars when you complete each level ! challenges your brain and knowledge with this one of the best trivia puzzle : 94% game by Scimob, if you can't figure out the solutions then find all of them in 94 percent game answers list !