Solution of Can You Escape The 100 Room 5 Level 43 Walkthrough – Find out how to solve the puzzle logic clue on each room level ! If you love puzzle games, you will not miss such a wonderful challenge. 50 rooms, 50 challenge, waiting for you to escape!!!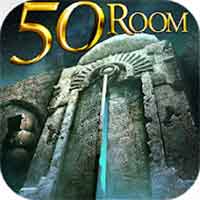 Room Escape game answer Can you escape the 100 room V by HKAppBond
video guide can you escape the 100 room 5 level 43 cheats :

step by step solution of Can You Escape The 100 Room V Level 43 Walkthrough :
get oil can on left wall and use it to open the box on floor
obtain 3 diamond then put it on left wall with flags
match the diamonds with the correct spot
get a rope
look on right window and use the rope on the bars
go down and get the hammer to break the vase for star on middle
tap left box and play the puzzle to get a shield
get a glass on left and a bomb shell on right statue
climb up
get the rope on middle and use hammer to break the glass
obtain the 2nd star
look on right picture for star position
now place the stars on right cabinet and change it into :
middle – bottom – top – middle – middle – bottom
get the matches + button inside
connect the button on left painting
then change the direction like the clue on wall
obtain an iron hand
use it on the middle to stop the trap and get iron
put the shield on left holder to get the mace
climb down and put the glass near barrel
use iron to open the barrel for powder
combine bomb shell + cup + rope
use mace to remove the rock under cannon
place the bomb on right statue and use matches to lit it on
now you can escape
Classic Escape Game "Can you Escape the 100 room V" is here ! It is a classic puzzle game , If you like the challenge must not miss it!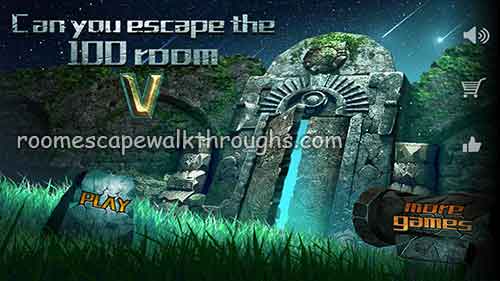 proceed to can you escape the 100 room 5 level 2 or back to complete solution of can you escape the 100 room v full walkthrough list