Solutions for Doomsday Escape Level 15 Walkthrough – We're finally here! LEt's hurry up, other survivors won't wait too long! Find other survivors by solving the puzzle trap on each 15 stage and escape through every door !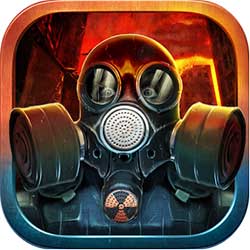 прохождение Doomsday Escape by Trapped on iphone and android
Doomsday Escape Level 15 Cheats
get a candle on the left statue cup
lit the candle with the lantern on middle
look at the 3 symbols on right book and remember the knight direction
tap the box on right and change the bottom symbol into wind – circle – triangle
get a gold
place the candle on left side to see the clue on wall :
up – down – right
put the gold on middle and change the direction like the hint
pick up the sword
take a cup on right and put it on the left woman statue to get a cross
use the cross to open left chest box for puzzle picture piece
put the puzzle piece on right puzzle picture and complete the image to get a knight statue
combine knight statue + sword and place it on the right spot on middle
change the knight direction facing each other and secret door will open !
oh, great ! you did it! finally, we can join other survivors !
step by step doomsday escape level 15 video guide

return to doomsday escape walkthrough list