Solution for My Escape Puzzle Level 26 27 28 29 30 Walkthrough – There are no help or hints inside this game ! so if you need help to solve the hard puzzle logic to solve 🙂 find items, look for codes or puzzle hidden somewhere in this room and try your best to find the solution ! if you feel frustrated then get all the answers here with explanation !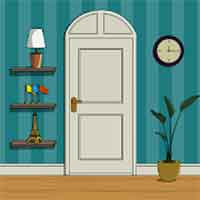 room escape game by 10P STUDIO on iOS and Android
My Escape Puzzle Level 26 Walkthrough
tap the fire bottle to fill the water, get the brush and use it on right panel
pick up the handle and connect it to right picture
drag it down to reveal numbers

change the clock time like the clue
x = 8
y = 30
My Escape Puzzle Level 27 Walkthrough
change the safe button direction like the clue :
left – right
left – right

get the button and tap the top left panel to turn it on
connect the button and move the dot to the top
My Escape Puzzle Level 28 Walkthrough
the clue is on paper
harry = dog
down – stand – sit – roll over

enter 9 4 7 3 for the code
My Escape Puzzle Level 29 Walkthrough
get the wheel and connect it to the left safe
follow the instruction on paper :
1. XXYYXY
2. XYYXYX
3. YXXYYX
4. YYXYXX

change the position for wheel one by one and tap on the middle button when you find the correct order
now for the 2nd puzzle you need to move the dots not overlapping the lines
My Escape Puzzle Level 30 Walkthrough
get the knight piece and put it on chess board
follow the paper for the clue for each chess pieces

the answer is : rook – knight – bishop – rook
for the 2nd puzzle you only need to move the house to the correct square to turn on the traffic light into green then move the car to the goal
The task is simple, solve the puzzle to open the door ! sometimes you need to find key and in order to do that you also need to find the puzzle and escape the room ! follow the instruction here to help you solve all My Escape Puzzle Walkthrough list !