Cheats for Ulterior Level 16 17 18 19 20 Walkthrough to find out how to escape the black room and solve level 12354, open, 100 degree celcius, stop it, password ! Use the logic and out of the box think to find your way out of ulterior levels. Can you solve all levels over 50 puzzle all with creative thinking without help ?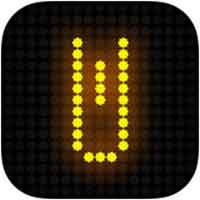 прохождение Ulterior App by Pine Entertainment on iphone and android
Ulterior Level 16 Walkthrough : 12354
memorize the numbers in the circle and you need to tap it in these order : 1-2-3-5-4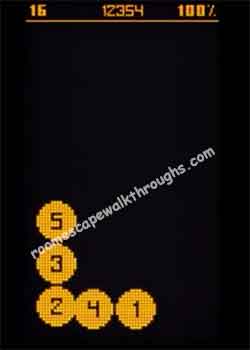 Ulterior Level 17 Walkthrough : Open
you need to open all door by tilting your device
tilt your phone to 1 side then hold 2 doors using your fingers, now tilt to the other side to open the rest of the doors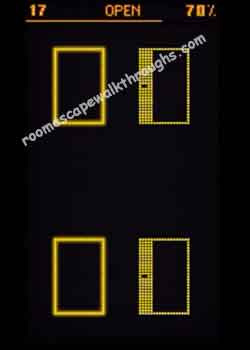 Ulterior Level 18 Walkthrough : 100 C
you need to quickly swipe up and down the screen with your finger to increase the temperature
tips : If you use the assistive touch tool on an iPhone then you can use the custom tool pinch to get it done in a second!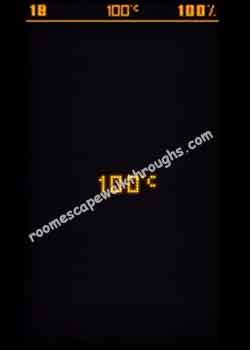 Ulterior Level 19 Walkthrough : Stop It
tilt your device to stop the glasshour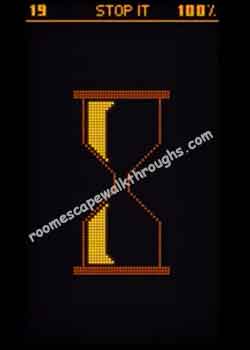 Ulterior Level 20 Walkthrough : password
you need to find the correct position for your password numbers and press it for each number
the numbers will change, but the position always the same… but if you make a mistake then you need to find the new position
tips : Easy way to solve the puzzle is to press the home screen button in game and look at number it show up then look for the buttons that have the numbers and then quickly enter the game and click on the buttons in the right order and that's it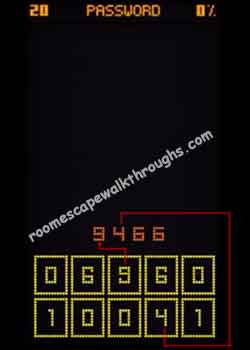 look at the example here :
9 is on 1st row 3rd column
4 is on 2nd row 4th column
you can press it after the number changed, but for the rest 6 and 6 you need to take another look for another numbers because you have 2 same 6 and it will hard to guess which one ?
return to all levels of ulterior walkthrough