Guide for You Must Escape The Rooms Walkthrough – Here's the story – you just woke up in this villa, bad luck i guess.. your mission is to escape all the rooms stage until you get out !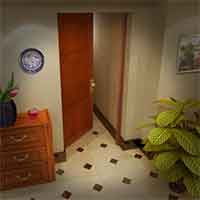 прохождение you must escape – the rooms by Tedven / Mobest Media on iphone and android
A man will show you how it all works for the first stage of you must escape – the rooms :

Good job! you got a hint for some puzzle… Try to find it and solve it !
But from now on you are on your own.. I will see you later.
All level of you must escape the rooms solutions :
you must escape the rooms level 1 walkthrough
you must escape the rooms level 2 walkthrough
you must escape the rooms level 3 walkthrough
you must escape the rooms level 4 walkthrough
You Must Escape – The Rooms Solutions
take the pen on right table lamp
use the pen on the calendar
look under the lamp left table there's a code :
SATTUEFRIMON
saturday = 23
tuesday = 5
friday = 29
monday = 4
use the code to open the box on lamp table :
235294
obtain a key inside
get the ladder on left and open the drawer for button 1st piece
pick up hammer under the chair
look on right piano for plank and nails
open right door with key and go inside
take the spy glass and book
place ladder on left wall next to the door
use plank and nails + hammer to fix it then climb up
look at the painting using the spy glass
you will find an E shape code
back to the dining table and get book on chair + iron pipe under table
take 2nd button piece from the plant on the right corner
open the box on left floor with the E code
get the clock
look at the color on the clock and use it as code to open the drawer
red = 01
green = 10
get the magnet
green = 02
blue = 40
get the paper
combine the iron pipe and use it on the piano
you will get the 3rd button piece
open the book and add paper to see the real code of letters
use this code to open left box : GRABE
take the scissors
back to living room and get the paper on chair
enter color code to right box
red – yellow – purple – light blue – gren
get the fish statue
enter right door and open the box
use scissors and add the fish statue to see bars :
3 1 4 2
apply this code to open left door
go outside
look under the chair for paper code and 4th button piece
change the time into 10:35
get the sponge
use it on the water then combine it with the book
press the box :
top : 3x
bottom : 1x 2x 1x
get the last button piece
use the check button to open the door to get key
memorize the balls color order
get paper clue on the chair then apply it on the box : X I V IX
get the handle
back to the drawer and use the key to open it for another handle
connect the handle on the soccer box
pick up the key then use it to open the door and proceed to you must escape – the rooms stage 2