Question for 94% Activities Families Do Together Answers with 2 others walkthrough of something you find in a wallet and picture of beer pretzel oktoberfest ! if you already use the joker hints then just find the 1st letter or count the words solution on the word list below and you can complete 94 percent of the given answers !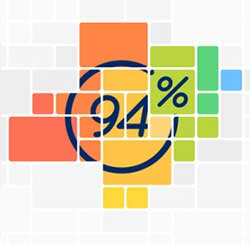 94% Activities families do together
3% Camp
5% Sport
5% Picnic
6% Watch TV
13% Watch movies
13% Travel
20% Eat
29% Play games
94% Something you find in a wallet
2% Gift cards
2% Receipts
11% License
12% Picture
20% Credit card
47% Money
94% Oktoberfest picture
10% Friends
18% Germany
24% Pretzel
36% Beer
6% Oktoberfest
type in the words of you question and get stars when you complete each level ! challenges your brain and knowledge with this one of the best trivia puzzle : 94% game by Scimob, if you can't figure out the solutions then find all of them in 94 percent game answers list !