Question for 94% Things You Always Put Off For The Next Day Answers with 2 others walkthrough of a green fruit and picture of russian nesting dolls ! if you already use the joker hints then just find the 1st letter or count the words solution on the word list below and you can complete 94 percent of the given answers !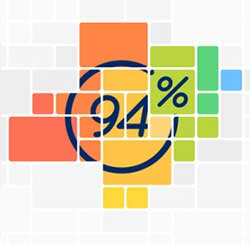 94% Things you always put off for the next day
4% Bills
5% Shopping
6% Dishes
8% Exercise
13% Laundry
21% Cleaning
37% Work
94% A green fruit
4% Avocado
5% Watermelon
10% Lime
14% Pear
16% Kiwi
16% Grape
29% Apple
94% Russian dolls picture
6% Wood
7% Nesting
12% Girl
17% Flowers
52% Russian dolls
type in the words of you question and get stars when you complete each level ! challenges your brain and knowledge with this one of the best trivia puzzle : 94% game by Scimob, if you can't figure out the solutions then find all of them in 94 percent game answers list !