Question for 94% The Three… Answers with 2 others walkthrough of a movie set on a boat and picture moose ! if you already use the joker hints then just find the 1st letter or count the words solution on the word list below and you can complete 94 percent of the given answers !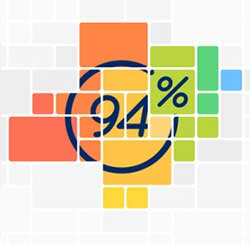 94% The three…
29% Musketeers
18% Little pigs
16% Blind mice
13% Stooges
11% Amigos
7% Bears
94% A movie set on a boat
56% Titanic
12% Jaws
11% Life of Pi
7% Pirates of the Caribbean
4% Moby Dick
4% The perfect storm
94% Moose picture
45% Moose
26% Antlers
12% Brown
7% Forest
4% Canada
type in the words of you question and get stars when you complete each level ! challenges your brain and knowledge with this one of the best trivia puzzle : 94% game by Scimob, if you can't figure out the solutions then find all of them in 94 percent game answers list !