Question for 94% Things Associated With Australia Answers with 2 others walkthrough of something that has springs and handbags on sale on sidewalk picture ! if you already use the joker hints then just find the 1st letter or count the words solution on the word list below and you can complete 94 percent of the given answers !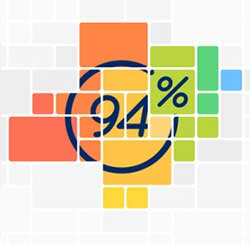 94% Things associated with Australia
46% Kangaroo
3% Boomerang
23% Koala
4% Great barrier reef
4% Beach
23% Koala
6% Opera house
2% Surfing
6% Outback
94% Something that has springs
36% Mattress
11% Car
13% Pen
16% Trampoline
3% Bike
8% Couch
7% Pogo stick
94% handbags on sale on sidewalk picture
44% bags
17% sell
15% street
9% market
5% fake
4% stones
type in the words of you question and get stars when you complete each level ! challenges your brain and knowledge with this one of the best trivia puzzle : 94% game by Scimob, if you can't figure out the solutions then find all of them in 94 percent game answers list !