Solutions for House of 100 Zombies Level 7 Walkthrough – Can you escape from garage house of 100 zombies ? find weapon to kill the zombie, collect items and clue to escape, combine and solve puzzles with and multiple puzzles to solve and challenges to complete.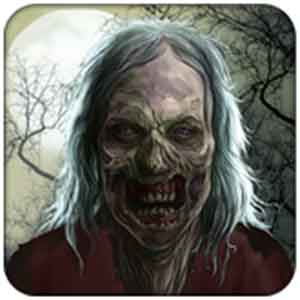 прохождение House of 100 Zombies by Amphibius Developers on android device
House of 100 Zombies Level 7 Cheats :
get handle on left table
pick up jerry can and dynamo on right floor
take knife on left floor
open electric panel on middle and use knife to cut the wire
remember clue LI8
open car front, place the dynamo and connect the wire
memorize the code 1974 to open left box for key
use key to open car trunk and prepare knife to kill the zombie
memorize code : PO12 and get the jack
open car with key and connect the handle to pull up the mirror for clue CE013
if you look on left folder there's a POLICE word
now connect the word and numbers with the correct order :
PO = 12
LI = 8
CE = 013
use these code to open right safe box
get key, wrench and pipe inside
use jack to car's back tire and wrench to remove the tire
get new tire on left with key and change the car's tire
open the car fuel and use pipe + jerry can to fill it up
use code near left tire 8897 to open car's dashboard and get the rubber glove
use it to connect the wire on middle panel so the garage open
turn on the car and escape !
step by step house of 100 zombies level 7 video guide

return to house of 100 zombies walkthrough list
Well done ! you have made it out safely. But it's not over yet. Zombies roam the land and continue their bloody rampage. Be careful out there!